Account Alert
If you are the owner or administrator of this site, please Login now for important account information.

Not involved in the administration of this site? Please disregard this message.Please Click here to dismiss this alert.
FREESERVERS IS A UNITED ONLINE COMPANY
Copyright © 2016 United Online Web Services, Inc. All rights reserved.
FILIPINO FILM &

VIDEO ARTISTS
JEROME ACADEMIA
Educated at the California State University, BA Special Major in Film Art / Video Production, Mr. Academia has been involved with Visual Communications since 1990 as Production Facilities Coordinator. He is currently Chairperson of the Festival of the Philippine Arts and Culture.
MATTHEW ABAYA
Studied cinema at the College of San Mateo and City College of San Francisco while majoring in Asian Americans Studies at San Francisco State University. Mr. Abaya concentrates on horror and science fiction films as way to communicate relevant Asian American themes to the masses. He premiered the 1st Asian American Vampire short "Embrace Madness" he produced four short sci-fi/horror films titled [f(x)], Earthworms, Embrace Madness and Bampinay. Bampinay, his most recent work, will serve as the catalyst to a feature length film with the same title. Festival of the Philippine Arts and Culture.
LORELEI ALANO
Filipino filmmaker now based in New York. she started working on her first feature, Mumuntil / A little (1987), with the Mowelfund Film Institute. The 16 mm film was the first independent film shown on national broadcast in Manila and later exhibited at the Asian American Film Festival in 1990. Other film credits: The End of the Beginning (16 mm, 1991), It Could Happen to You (8 mm, 1991).
FRANCISCO ALIWALAS

Filmmaker, producer. Only 29 years old, Mr. Aliwalas has in between making films, run a production company which name bears his nickname, Productions Kiko, for five years. He was educated in Rochester Institute of Technology in New York. His senior thesis work, Imagination Airlines (1987), a 16 mm film, has been shown on USA cable channel and in London in 1988. His 8 mm film / video, Pause, won first place in a Sony-American Film Institute National Video Competition, Visions, in 1989, with American director Francis Ford Coppola as one of the jury members. He is currently working in a Manhattan company involved in television, film and publishing.
DESIREENA ALMORADIE
Educated at New York University (BFA in Film & Television, May 1991), her works have delt mostly with lesbian concerns. A Good Sense of Style (16 mm, B&W, 22 min, 1992) was screened at the Asian American International Film Festival in New York in 1993; other works include Lesbo Love (8 mm, 6:30 min, 1994) which was produced as part of the Gabriela workshop, "Buhay Tibo: Filipina Lesbian Lives* in March 1994; Picnic (16 mm, 7 min, 1990) shown on WNYC Channel 31 in March 1992; and A Simple Man (video, 15 min, 1988).
LUPITA AQUINO-KASHIWAHARA
Film and television director. Most noted for the landmark film, Minsa y Isang Gamugamo / Once a moth (1976), which deals with the US military bases in the Philippines, Ms. Aquino-Kashiwahara, an elder sister of Filipino senator and Marcos rival, Ninoy Aquino, has further, demonstrated her skill in television work.
DANTE BASCO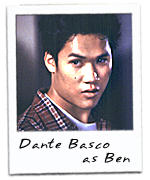 Actor, producer. Dante is a up and coming American Filipino actor breaking into the mainstream hollywood industry who comes from a talented family of actors. Has leading role in Steven Spillbergs "Hook" and critically aclaimed showtaime film "Riot". He has also appeared in numerious television shows including the "Fresh Prince of Belair", "Touched by Angels" and recently in MTV series "Undressed". Film credits : "The Perfect Weapon " (1991), "HOOK" (1991), "RIOT" (1996), "Fakin' Da Funk" (1998), "The Debut" (Due out in 2000).
ISHMAEL BERNAL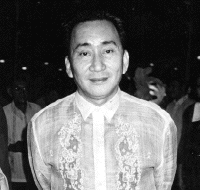 Filmmaker, writer, actor, teacher. Mr. Bernal is one of the three most important contemporary Filipino filmmakers, most adept in handling the film language, whose works rank among the best-directed and most insightful in the last two decades: Ligaw na Bulaklak / Lost flower (1976), Nunal sa Tubig / Speck in the water (1976), Manila by Night (1980) and Himala / Miracle (1982). His debut film Pagdating sa Dulo / Arrival at the end (1971) is considered as one of the more outstanding debut films in the history of Philippine cinema. Educated at he University of the Philippines (AB English), University of Aix-en-Provence, France (French Literature and Philosophy) and Film Institute of India (Film directing).
LINO BROCKA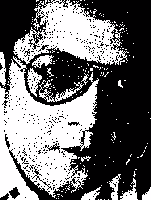 Filmmaker, actor, social activist, Mr. Brocka is widely considered as the most prominent Filipino filmmaker who broke grounds for Philippine cinema internationally when his films Insiang (1976), Jaguar (1979) and Bona (1980) were shown at Cannes Film Festival, both in Director's fortnight and the Main Competition. He had a colorful career until his untimely death in a car accident in Quezon City in 1991. Known for the social and political causes he espoused like anti-censorship and human rights, he carried on these causes to his films notably, Miguelito, Ang Batang Rebelde / The young rebel (1986), Orapronobis / Fight for us (1989) and Gumapang ka sa Lusak / Dirty affair (1990).
CARLOS BULOSAN

Writer, poet. Was born in Mangusmana, Philippines and was raised on a small farm. He emigrated to the United States in 1931, along with two brothers, and worked in Alaska, Washington, and California. His experiences in cannery work, migrant farm labor, restaurant work, and various odd jobs led to involvement as a union organizer. In 1934, he edited a workers' magazine called The New Tide; and in the 1940s, he wrote two best-sellers: The Laughter of My Father. Bulosan finished only three years of schooling in the Philippines, but he taught himself to write stories and poetry from books in the children's section of the Los Angeles public library. He started writing in 1936 and was first published by Poetry in the same year. His first story appeared in The New Yorker in 1942. His other works appeared in several magazines and literary reviews. One of his stories was reprinted in Best American Short Stories of 1945. Bulosan was commissioned by President Roosevelt to write one of the four freedoms - "freedom from want" - which was illustrated by Norman Rockwell. His deep desire to write began as a child and was crystallized in 1936 when, close to death with tuberculosis in an obscure Los Angeles County hospital, he wrote his enduring novel: America is in the Heart. Carlos Bulosan died in 1956 in Seattle, Washington.
GENE CAJAYON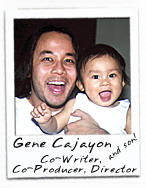 Writer, filmmaker, producer, director. Born in Saigon, Vietnam to a Filipino father, Vietnamese / French mother. He grew up with equal doses of Filipino, Vietnamese and American culture. Fell in love with movies in his early age. Produces films about Asian Pacific American experience. His first feature film shot in 1997 called "The Debut" (35 mm) will show case this year 2000.
NEMESIO CARAVANA
Writer, director. Film credits :
CELSO AD CASTILLO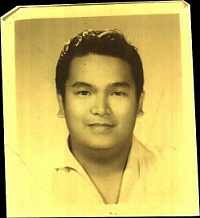 Writer, director, actor, filmmaker : A graduate of Manuel L. Quezon University with a BA in English Literature 1964. Mr. Castillo first started as a writer for the Komiks magazine and later wrote scripts for other film producers. He wrote and directed his first film called Misyong Mapauganib (Danger Mission, 1966). One of his most memorable films was called Asedillo - 1971 where he tells the story about a Filipino rebel in the 1920's who was hunted down as a bandit by the American colonial government. Other film credits : Ang Alamat - 1972, Tag-ulan Sa Tag-araw - 1975, Tribal Conflict in Aliw-iw - 1979, Snake Sisters - 1983, Payaso - 1986.
STPHANIE CASTILLO
Writer, journalist, filmmaker, producer. Former Star Bulletin reporter in Hawaii, Ms. Castillo set up Olena Productions in 1989 to produce the television documentary, Simple Courage, retelling the story of Kalaupapa and exploring its message for life today. Simple Courage was awarded an Emmy for outstanding achievement in Artistic / Historical / Cultural / Religious special in 1993.
CURTIS CHOY
Independent filmmaker, producer, sound mixer. Mr. Choy is one of the pioneers of Asian American film and he has worked on the films Chan Is Missing, Dimsum, some Hong Kong feature films and PBS documentaries.
FRED CORDOVA SR.
Writer, historian, playwright, director. Mr. Cordova is a historian and founder of FANHS, has authored books and plays including his book called Filipinos: Forgotten Asian Americans: A Pictorial Essay, 1763-1963 (Dubuque, Iowa: Kendall/Hunt, 1983). It is a general survey of Filipinos in the United States, with special focus on the Pacific Northwest and West Coast. The book details anecdotes, pictures, and quotations. Fred's son directed "Across Oceans of Dreams" a musical drama depicting the lives of early Filipino immigrants to the United States which was produced by Sining KilUSA a (Filipino American Art Movment), in collaboration with the Filipino American National Historical Society.
FRUTO CORRE
Independent filmmaker, writer, scholar. Producer / Director / Writer of about 25 films and videos including The Criminal (animation, Super 8, 6 min, 1983), first prize ECP Short Film Competition; A Day in a Sidewalk of Katipunan Road (experimental, Super 8, 6 min, 1984), Best Student Film, ECP Short Film Competition; and Laho / Disappear (narrative, 35 mm, 7 min, 1993), a film grant from the 1993 Metro Manila Film Festival Executive Committee, Some of his films have been screened in several film festivals in the United States; Women of Waray Waray (experimental, 16 mm, 4 min, 1990), Paulo's Flight (narrative, 16 mm, 10 min, 1992) and Valencia Diary (documentary, 16 mm, 108 min, 1992). He finished his MA of Fine Arts in Film Production in Tisch School of the Arts at New York University in 1994.
MELISSA CRUZ
Filmmaker, writer. A graduate in filmmaking from the San Francisco State University, Ms. Cruz has been most critical about Filipino male chauvinism in her works and in a large part, on the image of the Filipino woman in mainstream American society. Her works include Crucify the Oppressed, Hip Pot Don't Stop, and Ang Mga Babae / The women, a preview documentary on domestic violence. She is currently in pre-production of her narrative, Lyssin for Nothin' / Sarilaya and is working in collaborations with Pearl Ubungen Dance Company's performance, Bamboo Women at the Theater Artaud.
MARK DACASCOS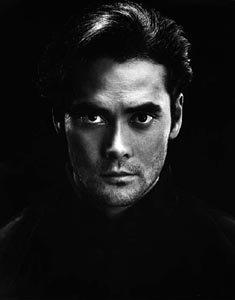 Actor, producer, martial artist. Mark is the son of Al Dacascos, Moriko McVey, and his stepmother, Kung Fu artist Malia Bernal. His father is of Filipino, Spanish, and Chinese ancestry. His mother is half-Irish and half-Japanese. Mark's cosmopolitan mixture makes him, in his own words, a typical Hawaiian "local boy." Mark was discovered while walking down the street after instructing a martial arts class in San Francisco. Landed his first supporting role in Wayne Wangs independent film "Dim Sum" (1984) since then he has acted in many action films. Film credits : Only the Strong (1993), Sabotage (1996), Drive (1996), Sanctuary (1997), Boogie Boys (1997), The Crow : Stairways to Heaven (1999), produced Martial Arts enhancing your skills instructional.
ANTONIO DE CASTRO
Film and video producer, photographer, teacher. A former professor of Asian American studies at the San Francisco State University, he has gone back to the Philippines teaching at the University of the Philippines.
NAOMI DE CASTRO
Filmmaker, producer. Based in San Francisco, her credits include several commercial, public service and corporate videos. She is currently in development on a film about Phillip Vera Cruz, a Filipino union organizer, based on a book by Lilia Villanueva.
RICA DARLING
Video artist, poet, short story writer. A senior at San Francisco State University, Major in Broadcast Journalism with a minor in Asian American Studies. The creation of Babylan, is meant to give Filipino American women more voice, more recognition and acceptance in the mail-dominated society. She feels, this is a piece long overdue and should be recognized for its beauty, integrity and truth.
GERRY DE LEON

Director Gerardo de Leon was the American-Filipino horror genre's most distinctive auteur. Favoring visual poetry, De Leon was a vibrant and committed stylist with an eye for disorienting compositions and atmospheric lighting. A member of a family of artists and musicians (his father was a renowned composer of zarzuelas), one-time actor De Leon brought the same artistic sensibilities to his horror films that made such non-genre works as Noli Me Tangere, which he co-wrote and directed in 1961, national treasures. Remembered for his painstaking attention to detail and mastery of in-camera effects, Gerry insisted on taking risks in even the most calculated of his exploitation efforts. Our gain was his loss: after expending his creative energies on dodgy American co-productions, De Leon became convinced of the impossibility of making quality films in the Philippines and turned solely to production. He died in 1981.
MIKE DE LEON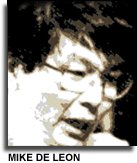 Filmmaker, producer, writer, cinematographer. A scion of a movie- producing family, the De Leons whose LVN Films was one of the big three producers in the fifties. He made his film debut in 1976 with the landmark film Itim / Black and since then has been known for his uncompromising attitude towards the quality of his works: Kakabakaba Ka Ba? / Are you nervous / Does your heart beat faster (1981), Sister Stella L (1985) and Aliwan Paradise (1993).
MARYO DELOS REYES
IWriter, director. Film credits : Paraiso ni Efren, LinLang.
NICK DEOCAMPO
Independent filmmaker, poet, writer, scholar, critic. Mr. Deocampo is singled out to be the most articulate champion of contemporary independent cinema movement in the Philippines. His trilogy of Super 8 films on politics and homosexuality, Oliver, Children of the Regime and Revolutions Happen Like Refrains in a Song, has been honored in several film festivals in Europe. He has organized independent film and video festivals in the Philippines and has been most active conducting film and video workshops as Director of the Mowelfund film Institute.
DEAN DEVLIN
Writer, Producer, Actor : Devlin, one of the most successful writers in Hollywood today, began his movie career as an actor. When he worked on Roland Emmerich's Moon 44, the director was as impressed with Devlin's writing as with his acting, and the two teamed up on Universal Soldier. With Stargate, the resurrector of the sci-fi genre, and Independence Day, Devlin, together with Emmerich, has achieved a powerful position in the business. Filmography for Dean Devlin (except when only act.): Godzilla (1998), Independence Day (1996), Stargate (1994), Universal Soldier (1992)
LAVRENTE INDICO DIAZ
Scriptwriter, journalist, short story writer. Mr. Diaz studied filmmaking at the Mowelfund Film Institute in Quezon City, Philippines and wrote scripts for commercial feature films in Manila. His short stories won the National Palanca Awards in the Philippines. His debut documentary video, sarungbanggi ni Alice / Once night of Alice, flooows the life of a Filipina worker in New Your and was shot for more than a year. It will premiere in the festival. Presently, he is a editor of a Filipino American news weekly based in New Jersey.
MARILOU DIAZ-ABAYA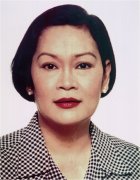 Filmmaker, television director, producer, writer. Part of a new breed of directors who are film school-trained: MA in Film and Television at the Loyola Marymount University in Los Angeles; and Diplomain Film at the London Film School. Her trilogy of films on women are among the most important films in the last decade: Brutal (1980), Moral (1982) and Karnal / Of the flesh (1984). As one of the filmmakers frustrated by the then Aquino government's indifference to art and cinema in particular, she has since devoted her time to directing a comedy satire on television, Sic O'Clock News and a film called Milagros (1998).
DAVID DUCAY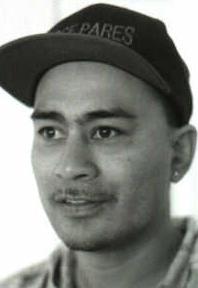 Filmmaker, producer, Director, writer and choreographer. Film credits: "Destiny (Way of Life) documentry interview with KaJuKenBo's Emil Bautista. "Raynna at Home" contempory Filipina American comedy. (16 mm, video, 65 min. 1998), "Disguised Killer" about the west coast Zodiac killer (historical, 16 mm, 18 min. 2000) , producer of AMMY Award nominated "Heart of the Warrior" (comedy, 16 mm, 7 min. 1999). Recieved raves for his film Vetarans' of IT Billing, a collaboration with AT&T (Documentry, DV, 15 min. 2003) Mr. Ducay is the founder of Monument Production films, a 1997 Filipino Martial Arts Hall of fame instructor and author of the website book called "Weaponry Flow".
GEOFFREY DUNN
Filmmaker, producer, writer. With Mark Scwartz, Mr. Dunn heads Gold Mountain Productions based in Capitola, California, whose credits include A Day in the Bay, Mi Vada: The Three Worlds of Maria Guiterrez and Chinese Gold.
MAR ELEPANO
Animation filmmaker, producer, teacher cultural worker. Mr. Elpano is one of the few Filipino American filmmakers dealing with animation in America (Labtalk, 1987; Burp, 1984; Peepshow, 1983; sleepsounds, 1981). A former member of the Philippine Educational Theater Association, he believes in the role of art in the community which explains his involvement as instructor at a minimum security men's prison in Chino and as artist-in-residence at the Burbank High School.
RAMON ESTELA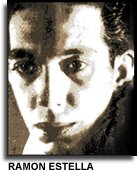 Director, writer, filmmaker. Mr. Estela from 1938 to the early '70s, he came up with feature films and documentaries that evinced his unerring eye for dramatically potent subject matter and treatment--exceptional movies like :Huling Habilin," "Sundalong Talahib," "Desperada," "Buhay at Pag-ibig ni Dr. Jose Rizal," "Buenavista," and other movies shot in Latin America and elsewhere in Asia. Some of the films he shot abroad have won awards, and so have a number of his local productions.
EMELIO ESTEVEZ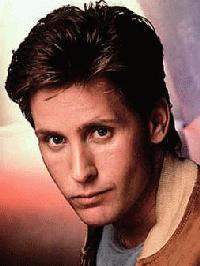 Writer, Producer, Director, Actor : Emilio Estevez is the oldest of the Sheen/Estevez clan. Born in New York, it seems like acting was a right of birth considering Emilio's father is the critically acclaimed actor Martin Sheen (Ramon Estevez), but it was not until Emilio was in his late teens that he actually started working on his own acting career and it was not long before he made a name for himself in the film "Repo Man" (1984) although he made his big screen debut opposite Matt Dillon in the movie "Tex" (1982). Since then, Emilio has appeared in some of the biggest films of the past 10 years including "The Breakfast Club" (1985), "St Elmo's Fire" (1985) "Stakeout" (1987) "Young Guns" (1988), and the hugely successful "Mighty Ducks" films as well as "Mission Impossible" (1996) Emilio has also directed, produced and even has screen written some of his films. When Emilio wrote, directed and starred in "Wisdom" opposite Demi Moore at age 23, he became the youngest person in the entertainment industry to write, direct and star in a major motion picture. The War at Home (1996) is Emilio's latest film. It stars Oscar winner Kathy Bates, and Emilio's father, Martin Sheen.
CARLOS ESTEVEZ

Actor : He is known as Charley Sheen and though he has worked with big name directors and actors, Sheen has had difficulty building a cohesive career. Having worked in serious roles with Oliver Stone in Platoon (1986) and Wall Street (1987) and John Sayles in Eight Men Out (1988), he has damaged his credibility somewhat by appearing in spoofs like Hot Shots (1991, Part Deux, 1993), Loaded Weapon (1993), and Major League (1989 and 1994). Sheen is the son of actor Martin Sheen and the brother of actor Emilio Estevez..
GREGORIO FERNANDEZ
Director, writer, filmmaker. Mr. Fernandez is better known as action star Rudy Fernandez's father, Fernandez was an exceptional film director in the '30s, '40s and '50s. His film "Higit sa Lahat," won for him the best director trophy at the prestigious Asian Film Festival. While he made his share of romance and spectacles, he favored moody and visually striking dramas like "Luksang Tagumpay," "Malvarosa," "Emily" and Hukom Roldan." Fernandez was able to transform melodramatic stories into absorbing stories. For instance, "Malvarosa" initially appears to be a story of a young woman who gives up a chance to get married in order to take care of her brothers. But Fernandez, is able to transform it into an involving, insightful tale that makes an impact beyond its melodramatic format.
ABRAHAM FERRER
Animation Filmmaker. He is presently involved with Los Angeles-based Visual Communications.
LUIS H. FRANCIA
Poet, journalist, critic, independent filmmaker. Mr. Francia is a Palanca Memorial awardee in poetry. Published in journals and anthologies, he has written two books of poetry, Her Beauty Likes Me Well (with poet David Friedman) and The Arctic Archipelago and other Poems. He recently edited an anthology of Philippine literature in English, Brown River, White Ocean.
MARLON E. FUENTES
Filmmaker, photographer, conceptual artist. Mr. Fuentes, born in Manila in 1954, came to the United States as a twenty-year old, less than a decade and a half ago after the Philippines became independent. In the late 1960's, while photographing an anti-Marcos demonstration, he witnessed the gruesome death of a close friend at the hands of the military. This led him to actively pursue writing and photography as a way of coming to grips with a situation in which politically-motivated violence was always close at hand. (Margo Machida, 1994). His works have been exhibited throughtout the United States, both solo and group shows, like Chicago and Washington DC. He is completed working on his much - anticipated opus film, Bontoc Eulogy.
IAN GAMAZON
Director, Actor / . Film credits : Ian Gamazon's first feature film was a movie called Diego Stories, an anti-Sleepless in Seattle/romantic comedy shot in a no-budget fashion in 1996. His second feature was another no-budget movie called Freud's 2nd Law about a rape/revenge film "in the tradition of Base Moi" (aintitcool.com). Freud's 2nd Law had its west coast premiere at the Los Angeles Film Festival in 2001. Diego Stories and Freud's 2nd Law have yet to find a distributor. His third feature film is Cavite, which he starred in and co-directed with Neill Dela Llana. Cavite played at the Los Angeles Film Festival in 2005. He also won the Someone To Watch Award at the Independent Spirit Awards 2006 for Cavite. :
LAURICE GUILLEN
Actress, director. Film credits :
SUMI SEVILLA HARU
Actress. Film credits :
RADMAR AGANA JAO
Actress, Film credits : A Dangerous Affair (1995), The Phantom (1996), Union Square (1997), Shopping for Fangs (1998).
CHARLES D. IGNACIO
Filmmaker, television producer, writer. An award-winning filmmaker, C.D. Ignacio produced, "In The Life" the only regularly-scheduled lesbian and gay magazine program on public television. He has liewise co-produced segment on Gay Cable Network. Recipient of the Tribeca Film Center Award (First Place), a call in Comedy Channel Grand Prize Award and a Louis B. Mayer Foundation Grant.
ALTHEA JANAIRO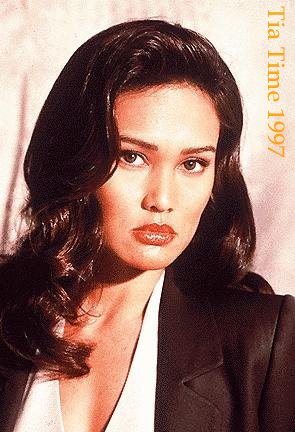 Actress, writer, singer, Ancestry: She is from Hawaii with a heritage of "part Filipino, part Chinese, part Spanish, part Hawaiian." MS. Janairo is known in the film industry as Tia Carrera. Her little sister could not say "Althea", it came out "Tia" and last name is a tribute to Barbara Carrera. Film credits : Zombie Nightmare (1986), Show Down in Little Tokyo (1991), Wayne's World (1992), True Lies (1994), 20 Dates (1999).
FRANCISCO SIONIL JOSE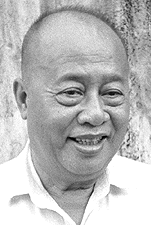 Writer, journalist, director, producer. Mr. Sionil Jose has been called today a Philippine national treasure. Born in Rosales, Philippines, he was introduced to literature in public school and later at the University of Santo Tomas. Worked a journalist in Manila, he moonlighted writing short stories and eventually novels. In the late fifties Jose founded the Philippine branch of PEN, an international organization of poets, playwrights, and novelists. In 1962 he published his first novel The Pretenders. Today his publications include nine novels, five books of short stories, and a book of verse. His works are available in 24 languages. He has been awarded in 1980 the Ramon Magsaysay Award for Journalism, Literature, and Creative Communication Arts, the most prestigious award of its kind in Asia. Works : Po-on. Manila: Solidaridad Publishing House, Tree, My Brother, My Executioner, The Pretenders, Gagamba, Dusk. (Po-on retitled), Don Vincenete. Film : A Filipino Odyssey.
PHOEBE KATZ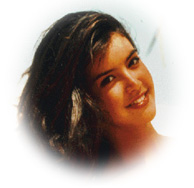 Actress, . Originating from New York born half Filipino from her mothers side and known to the world as Phoebe Cates, her movie career started either (depending on what story you believe) after Stuart Gilliard saw her dancing at Studio 54 in New York, and offered her the role in Paradise. She is currently a retired actress filmmaker who is no longer signed to any talent agency and is no longer registered at the Actors Guild. Film credits : Paradise (1982), Fast Times at Ridgemont High (1982), Shag : The Movie (1989), Gremlins (1984), Drop Dead Fred (1991), Bodies, Rest in Motion (1993), Princess Caraboo (1994).Works : Po-on. Manila: Solidaridad Publishing House, 1984; Jakarta, 1988 Lisbon, 1990.
NOEL F. LIM
Independent filmmaker, writer, workshop instructor. Mr. Lim holds a degree in painting and has won numerous prizes at local competitions, including the 1989 Gawad Urian (a local film critics group) for Battle of Concepcion Aguila, as well as the Cultural Center of the Philippines Film & Video Festival (Wrist Warp and Gamy / Numbed in 1987 and Siopao / Dimsum and Battle of Concepcion Aguila in 1988). He represented the Philippines in the 39th Berlin Film Festival. His later work, Ang Magkakahoy / The woodcutter (co-directed with Teddie Co.), was awarded the Grand Prize in the Southeast Asia Film Award in Japan in 1992.
ADELE MADELO
Video artist, Ms. Madelo has been making works since 1992. Her first video, Interpreting Women, was selected for last year's Los Angeles Asian / Pacific Film & Video Festival. She is currently in post production stage for her video on mail-order brides.
MICHAEL GIL MAGNAYE
Filmmaker, editor. Mr. Magnaye finished his MA in Communications at Stanford University. His thesis film in 16 mm, White Christmas, won the Special Jury Award at the San Francisco Film Festival in May 1994 and the Bronze Apple Award at the National Educational Film & Video Festival. He is currently working as assistant editor on two projects, a documentary on rain forests in Bolivia and Mexico and on the San Francisco Opera sponsored by BBC-London.
DOM MAGWILI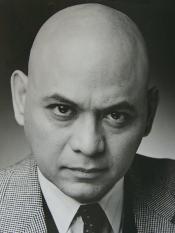 Writer, actor, director : A U.C.L.A. alumni, Mr. Magwili is a well known writer - actor pesonality for televison. He has written various scripts for stage and television, his directorial debut came about with his comedy called "Much Adobo About Nothing". Film credits : (American Street Fighter - wrote, 1992), Kuffs, (Future War - 1995), (Drive - 1996), (Bikini Hotel - 1997).
DAVID MAQUILING

Writer, Director : Mr. Maquiling Born and raised in the suburbs of Holmdel, New Jersey (and now living in Jersey City), is a magna cum laude graduate of New York University's Tisch School of the Arts and makes his feature film debut with (Too Much Sleep 1997). He has received numerous awards for his short films (Nine Feet Tall, Grand Jury Prize at the USA Film Festival, and Old English Cal, Best Short Film of the Providence Film Festival) and feature-length scripts (The Little Blue Man, Asian American Film Society's Prize).
CHRIS B. MILLADO
Playwright, actor, stage and television director, cultural worker and organizer. Formerly the artistic director of the Philippine Educational Theater Association, the foremost nationalist theater company in the Philippines, Mr. Millado is more noted for his socially-conscious, if not highly political plays, Buwan at Baril sa Eb Major / Moon and gun in Eb major, Miserere Nobis / Have mercy on us and Desaparecidos / The disappeared. He received his MA in Performance Studies at New York University (1994). In 1995 Mr. Millado collaborated with dance instructor - choreographer Benito Santiago and fight director David Anthony Ducay in his critically accalimed San Francisco play opening of peregriNasyon : Is American in the Heart? at the Yerba Buena Center of the Arts.
REX NAVARRETE

Independent videographer. A recent graduate in cinema and Asian American Studies from the San Francisco State University, Mr. Navarrete shot his film, Old Lucio around the area known as the International Hotel in San Francisco.
DIREK "TOTO" NATIVIDAD
Producer, writer, director, filmmaker: Unlike other movie directors who started their career on television, Director Toto Natividad started his career as filmmaker "in the movies". At such a very young age, Mr. Natividad was already exposed to the ins and outs of film making. He started as an apprentice cum errand boy for FPJ Studios after graduating in high school. He experience working for the director of "Platoon" and "Born on the 4th of July", Oliver Stone. He was the only Filipino mentioned by Mr. Stone in his Oscor acceptance speech. Made his first movie at the age of 24, produced, directed and edited , "Durugin ng Bala si Peter Torres". Was inspired by local filmmakers Ishmael Bernal and Celso Ad Castillo. His films include : NOTORYUS, WAR FREAK, WANGBU, - 1998 ; LABAN KO ITO, WALANG DAPAT MADAMAY, SANGGANO, PUSAKAL - 1997 ; BOY NEGRO, HANGA'T MAY HININGA, DUTOL - 1996 ; DI MAPIGIL AND INIT, MOISES ARCHANGEL: SA GUHIT NG BALA , KA HECTOR - 1995 ; COSTALES, ZACCHARIAS - 1994 ; ALYAS WAWAY, LUMUHOD KA SA LUPA - 1993 ; ALYAS POGI 2, ANG SIGA AT ANG SOSYAL, IBABAON KITA SA LUPA - 1992.
PRINCE ROGERS NELSON

Actor, producer, writer, director, singer, musician, multi-instrumentalist. Known to all as Prince or The Artist. A rare bastion of pop mystique, a Minneapolis native has repeatedly earned the title "The Imp of the Perverse" (per British biographer Barney Hoskyns). The movie and soundtrack album Purple Rain raised the pan-sexual, pan-ethnic singer/composer from salacious shock-rocker (1981's Dirty Mind) to pop-phenomenon in 1984. Purple Rain was followed by Around The World In A Day (1985) and Parade (1986); In 1987 with the eclectic Sign 'O' The Times , two years later with the soundtrack to Tim Burton's Batman. Film credits : Purple Rain (1984), Under the Cherry Moon (1986), Graffiti Bridge (1990).
NIA PEEPLES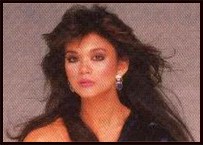 Actress, producer, singer. Nia's is Filipino, Scottish, Irish, English, Italian, French, German & Spanish. Raised in West Covina California thru age 10 when her family moved to Waco, Texas. Her father wanted the family to do something together so, drawing from her mothers background as a Polynesian dancer, she learned Polynesian dancing. She was discovered by a producer while going to a friends costume fitting appointment for a kids show. Ms. Peeples is a singer and her music has hit top of the American music charts and has acted in many television movie series. Noted films : North Shore (1987), Blood Hound (1996), Treading Water - producer, Blues Brothers 2000 (1998), Alone with a Stranger (1999).
ELWOOD PEREZ
Filmmaker, writer, television director. Mr. Perez started to act and direct for university theater productions who was subsequently recruited to direct for Philippine television, notably the award-winning Balintataw / Pupil of an eye, a drama anthology produced by the Philippine Educational Theater Association in the seventies, which introduced new Filipino directors among them, the late Lino Brocka. Erst while known for his camp comedies and sex movies, Mr. Prez has since directed some of the more outstanding works in the early nineties, such as Bilangin ang Bituin sa Langit / Count the stars in heaven and Ang Totoong Buhay ni Pacita M / The true life story of Pacita M, both films starred in by the legendary Filipino actress Nora Aunor.
BENJAMIN PIMENTEL
Journalist, writer, filmmaker. A Filipino journalist who finished his graduate studies in journalism at UC Berkeley on a scholarship, he now works in San Francisco based newspaper. Author of a book on Filipino revolutionary, Edgar Jopson.
CELINE SALAZAR-PARRENAS
Independent film / video maker, poet, scholar, cultural organizer. A graduate of BA in Ethnic Studies from UC Berkeley (1992), Ms. Salazar-Parrenas has produced, written and directed works that deal with being Filipino American and woman. Her most popular work, Mahal Means Love and Expensive (1993), a short film on colonized sex / pleasure in the first world, premiered at the Women of Color Film Festival at UC Santa Cruz.
LOU DIAMOND PHILLIPS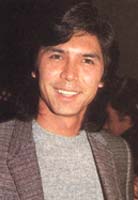 Actor, producer, director. Born in the Philippines, is Filipino, Hawaiian, Japanese, Spanish, Scotch Irish, and eighth Cherokee Indian origins. Named after the World War 2 hero Leland 'Lou' Diamond, he seemed destined for stardom right from the beginning. Become interested in acting, he studied drama and film technique at the University of Texas in Arlington. There he worked as an assistant director and instructor at the film actors lab during the years 1983 - 1986. He was soon seen starring in low budget films, his first being "Trespasses" which he co- scripted. Noted creates : "Stand and Deliver (1986), "La Bamba" (1987), "Young Guns" (1988, 1990), "The Big Hit" (1998). In 1989 he was Nominated for the Golden Globe award for Best Performance in a Supporting Role in a Motion Picture by an actor and received the Independent Spirit Award for Best Supporting male for his role as Angel in Stand and Deliver.
ERNIE REYES JR.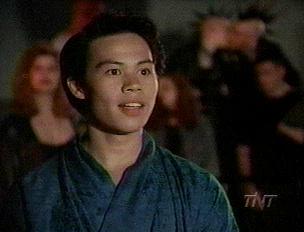 Actor, writer, director, filmmaker, martial artist. His first acting job was a small part written in at the last minute, and especially for him, in a movie called "The Last Dragon" (1985). Discovered by producer Barry Gordy of Motown. He then worked on a project called "The Last Electric Knight". Then a TV movie that launched a new series called "Side Kicks" (1986-1987). Film credits : "The Last Dragon" (1985), "Red Sonja", (1985), "Teenage Mutant Ninja Turtle II" (1991), "Surf Ninjas" (1993), Co-directed "The Process" (1999).
JOSE JAVIER REYES
Writer, director. Film credits : Hiling
RACHEL RIVERA
Writer, journalist, filmmaker, producer. An MA graduate in journalism at UC Berkeley in 1992, Ms. Rivera has worked as co-producer-writer of a television magazine news program, Mail Order Brides in 1988 which won the Student Academy Award of Television Arts and Sciences. Her film, Sin City Diary, was screened in several film festivals including the Leipzig International Documentary festival in Germany.
EDDIE ROMERO

Filmmaker, scriptwriter, producer, television director. Considered the filmmaker with an eye on the international market, Mr. Romero has a wide range of experience in international filmmaking with the so called B-movie industries. Nonetheless, he is widely regarded as one of the more sensible filmmakers in the Philippines, perhaps the last remaining active director who belongs to the senior group, with films described as always big in scope and ambition: Ganito Kami Noon, Paano Kayo Nagyon / This is how we were, how are you going to be? (1976), Banta ng Kahapon / Warning of the past (1977), Agila / Eagle (1980) and Hari sa Hari, Lahi sa Lahi / King and emperor (1985). He was also the Chairman of the National Committee on Cinema.
ROB SCHNEIDER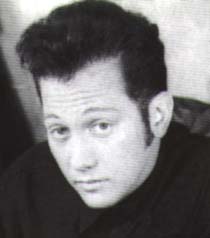 Actor, writer, comedian. A native of San Francisco, Inspired by the works of Monty Python, Richard Pryor, Gene Wilder and Peter Sellers, he began writing jokes at age 15 and appearing at local venues such as the Holy City Zoo. After high school and roaming Europe , then returned to the United States determined to succeed in the business. He worked the comedy club circuits, opening for Jay Leno, Jerry Seinfeld and Dana Carvey. He earned jobs writing jokes and television specials for several well-known comics and performed on HBO's "13th Annual Young Comedians Special". Schneider originally wrote on the series of "Saturday Night Live" but wanting to perform, was able to do both. As a cast member on the Emmy-winning series. Feature film roles : "Home Alone 2: Lost in New York (1992)", "Surf Ninjas", "Demolition Man " and "The Beverly Hillbillies (1993),". Co-starred opposite Sylvester Stallone in "Judge Dredd, (1995)" and he has been featured in "Down Periscope" with Kelsey Grammer,"Water Boy (1999)" and "Pinocchio," co-starring Academy Award winner Martin Landau and Jonathan Taylor Thomas in the adaptation of the classic story.
HESUMARIA SESCON
Filmmaker, photographer. His work, Yuta: The Earth Art of Julie Lluch Dalena, an impressionistic documentary on the ar of Filipino sculptress, Julie Lluch Dalena, who works with terra cota, was awarded the Kritika Gold Prize citation for film in 1991.
ANGEL VELASCO SHAW
Film / video maker, producer, writer teacher. Born and raised in America, Ms. Velasco Shaw has nonetheless, posed questions into Filipino ethnicity in her works, notably in Nailed (1992), a video work inspired by Lucy Reyes, a Filipino women who has been reenacting the crucifixion for the past 16 years. The video was shown at the 1994 San Francisco Asian American International Film Festival.
Actress, writer, singer. She was already a mainstay in Philippine entertainment starting from her role as Annie and was a recording, tv, and movie star before she came into the world stage as "Kim" in the London and Broadway cast of Miss Saigon. Lea is considered to be the first truly international Filipino artist and is attributed to have opened the door for many other aspiring Filipino artists. Aside from having recorded numerous critically-acclaimed songs, including the theme from Aladdin, works from the Miss Saigon soundtrack, and her own full-length self-titled album, she's graced many plays with her phenomenal voice and acting talents. She has won the Lawrence Olivier Award (London's equivalent to the Tony Awards), a Tony and the Drama Desk Outer Critics Circle and Theater World Awards for her performances of Kim in Broadway. Film credits : The Making of Miss Saigon (1989), Aladdin (1992), Redwood Curtain (1995), Les Miserables in Concert (1995), Mulan (1998).
BIENVENIDO SANTOS
Writer, poet. Works include :
RAMON SHEEN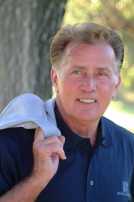 Actor : Part Filipino a Hollywood celebrity known as Martin Sheen, launched his career as the lead in the Broadway play "The Subject Was Roses" and went on to receive a Golden Globe nomination for his leading role in the film adaptation. His role in "The West Wing" reunites Sheen with writer Aaron Sorkin with whom he worked on the feature film "The American President." When asked why he decided to take the role as President Bartlet on "The West Wing" Sheen said, "It was simple. Aaron Sorkin and John Wells." His additional feature film credits include "Wall Street," in which he appeared with his son, Charlie Sheen, "Hearts of Darkness: A Filmmaker's Apocalypse," "Da," and "Badlands" opposite Sissy Spacek. Television credits include roles in "Babylon 5: The River of Souls" and the television miniseries "Medusa's Child." In 1998 Sheen received the prestigious Lifetime Achievement Award from the Imagen Foundation, an organization that honors positive portrayals of Latinos in film, television and in advertising. He also received Golden Globe nominations for Best Performance by an Actor in a Miniseries or Motion Picture Made for Television for the 1993 miniseries "Kennedy" and for Best TV Actor for the miniseries "Blind Ambition."
MANUEL SILOS
Director, writer, filmmaker : Aside from his signature work, "Biyaya ng Lupa," which is a popular staple at film festivals and still admired 40 years after it was first shown, Silos made other superior movies like "Batalyon XIII" and "Tuloy ang Ligaya." Unlike other filmmakers who were content to work within the standard filmmaking conventions and limitations, Silos had an agile imagination that prompted him to try to stretch the limits of filmmaking locally. He delighted in experimenting with visuals by way of trick photography, like his multiple-image romps in his comedy-musical films.
KIDLAT TAHIMIK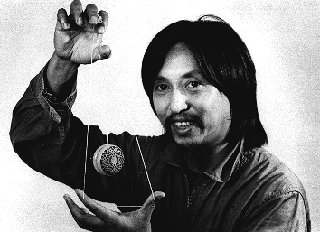 Actor, writer, director, producer. Born Eric De Guia known as Kidlat Tahimik a Filipino filmmaker and shaman who applies his quiet strength and sharp wit to lead the viewer through the cultural maze of his homeland. Born in 1942 during the US occupation, Mr. Tahimik spent "the next 33 typhoon seasons in a cocoon of American dreams." His first feature film, Mababangong Bangungot (Perfumed Nightmare), and his second film, Turumba, investigate the convoluted historical and political events surrounding the colonization of his homeland. Through concentrating on the individuals and communities that have been shaped and irrevocably affected by the technological age, he has created a humorous and incisive fable which explores his awakening to, and reaction against, American cultural domination. Film credits : Mababangong bangungot (1977), ... aka Perfumed Nightmare (1977), Why Is Yellow Middle of Rainbow (1994), Japanese Summers of a Filipino Fundoshi (1996).
LITO TIONGSON
Filmmaker, writer. A prolific documentary filmmaker, he has made films dealing with migrant workers and political prisoners. He was formerly the Executive Director of Asia Visions.
DANIEL TIRTAWINATA
Filmmaker, graphic artist. Educated at UC Berkeley and finished his MFA in Film at UCLA School of Film and Television in 1993. His thesis film, The Day the Dancers Came, based on the short story by Bienvenido Santos, was the recipient of the 1993 UCLA School of Film and Television Spotlight Award. Mail - Order, his first film, made its broadcast premiere on PBS American Playhouse in 1992, where it was screened at the conclusion of the American Playhouse Production, A Thousand Pieces of Gold.
EMMEE TOMINBANG
Actress, T.V. personality. Television works :
TAMLYN TOMITA

Actress, Ms.Tomita first made her debut in media entertainment when she played "Kumiko" in The Karate Kid: II. Since then, she's starred in seven other films, the most well-recognized of which are The Joy Luck Club (as "Waverly"), Come See the Paradise (as "Lily Kawamura"), Picture Bride (as "Kana"), and Four Rooms. Tamlyn has made numerous television appearances on shows such as Babylon 5, Chicago Hope, Vanishing Son, Livin' Single, Sisters and Santa Barbara. Until recently, she was also a star on the UPN show The Burning Zone but has since left to pursue other career interests. Her recent project is Hundred Percent, a comedy film depicting a group of Generation X Asian-Americans, which also stars (among others) Garrett Wang. Film credits : Karate Kid II (1986), The Joy Luck Club (1993), picture bride (1994), Four Rooms (1996), Runaway Virus (2000).
DR. MAURO TUMBOCON JR.
Philippine film critic, writer. A physician who became a film critic in 1983 as respite from the hectic pace of work in a government hospital. A prolific freelance journalist and columnist, he has written film and theater reviews for seven manila newspapers and magazines. A member of the critics jury to the 1992 Bombay International Film Festival. He has organized seminars on independent cinema. A former member of the Manunuri ng Pelikulang Pilipino (Filipino Film Critics Circle), he founded Kritika, the first interdisciplinary critics group in the Philippines. Dr. Tumbocon, lives in the United States, still pursues his passion: introducing Philippine films and Filipino American works and helping film artists find their voice for the appreciation of multicultural audiences.
LORLI VILLANUEVA
Actress, director, producer. Film credits : Ms. Villanueva acted in Lino Brocka's "Bayan Ko", Oro Plata Mata, One Night in the Life with One Women and recently "Parol".
AMERICAN FEATURE FILMS AND VIDEOS WHERE FULL BLOODED OR

PART FILIPINO'S ARE MAIN CHARACTERS

1.) APOCOLYPSE NOW Martin Sheen

2.) REPO MAN (1982) Emilo Estevez

3.) PARADISE (1982) Pheobe Cates

4.) PURPLE RAIN (1984) Prince

5.) LA BAMBA (1987) Lou Diamond Phillips

6.) DIARY - Documentary (1992)

7.) WAYNES WORLD (1992) Tia Carrere

8.) ONLY THE STRONG (1993) Mark Dacascos

9.) SURF NINJAS (1991)Ernie Reyes Jr., Ernie Reyes Sr., Rob Schneider

10.) PICTURE BRIDE (1994) Tamlyn Tomita

11.) OLD LUCIO - Documentary (1994)

12.) FILIPINO AMERICANS DISCOVERING THEIR PAST FOR THE FUTURE - Documentary (1994)

13.) PRINCESS CARABOO (1994) Pheobe Cates

14.) BONTOC EULOGY - Documentary (1995) Marlon Fuentes

15.) BLOOD HOUND (1996) Nia Peeples

16.) BOOGIE BOYS (1997) Mark Dacascos

17.) DISORIENTED (1998) Francisco Aliwalas

18.) FAKIN DA FUNK (1998) Dante Basco

19.) RAYNNA AT HOME (1998) Michelle Arelano, Florintino Macalma

20.) MUCH ADOBO ABOUT NOTHING (1999) Dom Magwili

21.) THE DEBUTE (2000) Dante Basco

22.) DUCE BIGALOW (2000) Rob Schneider

23.) AMERICAN ADOBO (2001) Chris De Leon

24.) LUMPIA (2002) Patricio Ginela

25.) BAMPINAY (2003) Matthew Abaya

26.) TRYING TO BE SOME KIND OF HERO (2004) Lester Alfonso

27.) CAVITE (2005) Ian Gamazon, Neill De La Llana